Official Honda/Acura
Lease Return Center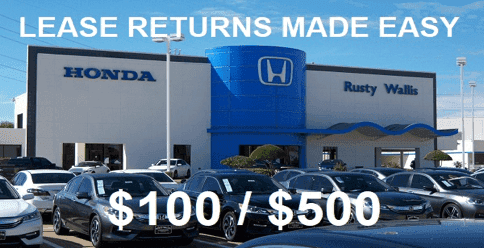 When you turn in your full-term Honda Lease at Rusty Wallis Honda, we'll pay you $100. If you trade it in for a new Honda we'll pay up to $500 toward your first new payment.
It's your choice…$100 or $500.
You should start thinking about how you want to end your lease about 6 months prior to the turn-in date. When you make your last payment, you get to drive the vehicle for one more month. If you are not sure when your last payment is due, you can contact us at 
214 324-7135.