Should You Sell Your Car or Trade it In?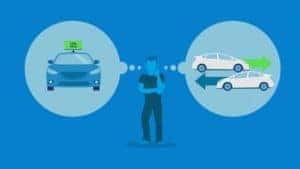 Franchised dealerships struggle to keep their pre-owned inventory stocked up. They want good, late model (usually no more than five years old) vehicles that can be serviced and ready for display for around $1,000 in reconditioning costs. If you have a vehicle that has been well kept and regularly serviced, with no damage history, then you will definitely get a great trade in value for it if you go to a reputable dealer. In Texas you get an added bonus for trading in your car. Instead of paying sales tax on the full price of the new car, you will only have to pay tax on the balance after your trade-in.
If your car is an older vehicle you might consider selling it yourself. Just remember you'll be dealing with strangers and that can be a risky proposition. Many people just don't feel that it's worth the risk.
At Rusty Wallis Honda we will make you a cash offer for your vehicle, no matter how old it is.  We buy all makes and models.