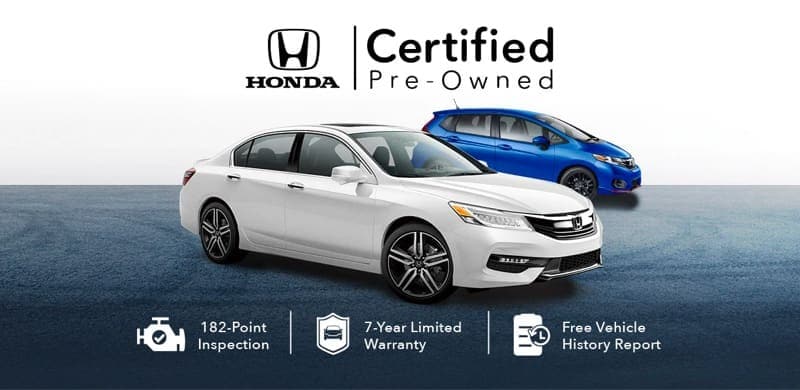 Certified Pre-Owned
Nothing compares to the quality of a Honda. No other program comes close.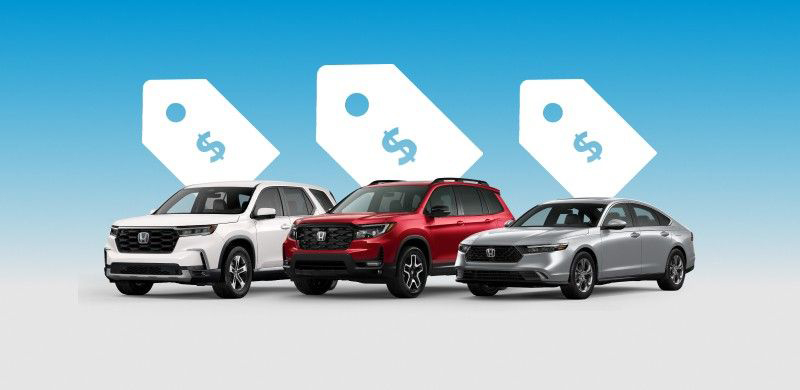 Current Offers
See this month's featured current offers going on now on new Honda vehicles.
Our Reviews
Jeff is great! I hope to always get him for service. Very professional. And service oriented.
They were very nice. And they tried the best for me to get my hrv 2022. I am satisfied with them.
Rusty Wallis service department is great! My service advisor Brian Stevens always goes above and beyond.
Jesse Baez from Rusty Wallis was awesome helping me get into my vehicle from the moment I found the vehicle I wanted till I signed on the dotted line. Thank you Jesse for all your help! Lorena
Constantly in contact with me from the start of the sales process in helping me get the EXACT car I wanted. Always will recommend John
Has a clean waiting area, staff was friendly and the maintenance took less time than estimated.
Craig was wonderful, John in finance was exceptional and Jesse was very helpful! From the first moment I walked in the door Craig, my salesman, was accommodating and welcoming. He came in on his day off to be sure I got my car the day it was delivered. Craig was patient and kind and ensured I was taken care of, even when he had another customer arrive unexpectedly. I would recommend him to anyone looking to purchase a car. Jesse is another salesman who helped Craig get me out the door when he was tied up with the other customer. He was professional, kind, and engaging. I would also recommend him if you're in the market. John is the finance manager and probably one of the most honest, down to earth finance department employee I've ever come across. Thank you all for everything you did to make my car buying experience a pleasant and successful one.
Excellent staff! They go above and beyond to ensure you are happy with your purchase.
Jesse Baez was really great at helping me find a car that fit my wants and needs, as well as fitting my budget. The team at Rusty Wallis was very friendly and personable!
Been going to RW for over 25 years ; always get great service and great professionalism.
We had a satisfying repair of our Odessey at Rusty Wallis Honda. Greg Fine explained the problem and repair in understandable language. He seemed to care about our problem. I wish we lived closer Dallas.
I'm very happy with my new car and my experience with Eric, highly recommend!
Good dealers and great sservice .we thank you all department serviced very good Honda the best
Manny ran some good numbers for me to buy my own car under my name and a 2022!! Great experience for my first time buy
Craig was amazing and made car buying so easy. Thank you for all you did and I LOVE my car.
Quick service curious emp
Jesse is the guy to see if you need help in finish and purchasing a vehicle. He will take your preferences into consideration and deliver great costumer service which is hard to find nowadays! Go see Jesse at Rusty Wallis Honda!
Manny was great! He was very attentive and made sure to answer all of my questions. The process of purchasing a vehicle was smooth and thorough!
The dealer is a great xompany that give a amazing service, I have to say thanks you .
Jesse is a great salesman. Listens to what your wishes are and gets the job done. Thank you Jesse!
They are always friendly, do a thorough job, and don't try and talk you into services that you don't actually need. We've been customers for years!
I ABSOLUTELY LOVE RUSTY WALLIS! THE SERVICE IS Impeccable. BEST EVER! GREAT TEAM! Wonderful experience!
Rusty Wallis Honda- Garland is always very friendly and helpful and knowledgeable. Seem to always service my car very well. I bought my Honda car there from Kenneth Boyd. He is now retired, but still always go back there to get it serviced. So far always very satisfied with their work/service!!
I had to visit several times because of check engine sign. Brian is very thoughtful in taking care and how to diagnose the situation.
Rusty Wallis Honda is a great dealership for your vehicle to get serviced and detailed!

Welcome to Rusty Wallis Honda
We appreciate you taking the time today to visit our website to find a Honda. If you are searching for a Honda, please use our interactive tour to find a new Honda or select our Certified Pre-Owned Honda to search our used Honda inventory, as well as allow you to conveniently get a quote when you find a Honda that meets your needs. Our interactive Honda shopping experience enables you to find a new or used Honda vehicle, service your Honda vehicle, or we provide easy auto loans once you find a Honda by applying for financing.
Don't miss out on all the benefits and services that our Honda dealership in Dallas can offer you. Contact or visit our location for more information and services today!
New Honda Vehicles at Rusty Wallis Honda
As one of the most trusted car dealerships near Mesquite, TX, you can find a wide variety of Honda vehicles at our Garland-area dealership. Our vehicles range from sleek and sporty sedans, strong and capable SUVs, powerful trucks, and more. Our experts at our Honda dealership in Dallas, TX are ready to assist you and help you select the perfect vehicle for your lifestyle!
Pre-Owned Vehicles
Not only do we specialize in selling new vehicles, but used vehicles as well. Our Mesquite-area location is one of the most highly rated car dealerships near Mesquite, TX because we ensure that you're getting a pre-owned vehicle that runs like new. A lot of people are turned off at financing pre-owned, but they'll be missing out on benefits like these:
- Pre-owned vehicles are priced lower than MSRP
- The majority of the depreciation of the vehicle has already occurred
- You'll have a wider range of vehicles to choose from And more!
Financial Services at Rusty Wallis Honda
At our Honda dealership in Dallas, TX, we pride ourselves on giving our customers the very best deals. Our finance center at our Richardson-area dealership will work with your budget to make sure you're getting the best deal possible. This is why we're one of the most trusted car dealerships near Mesquite, TX. We can offer you several finance options, such as: leasing, cash payments, and financing a vehicle.
Maintenance Services at Rusty Wallis Honda
All cars need maintenance, and our service center at our Honda dealership in Dallas can fix your vehicle up like new. You'll be back to your schedule in no time! Whether you need normal maintenance like oil and fluid changes or need OEM parts for your vehicle, we can help you. If your vehicle does need maintenance, don't hesitate to schedule a service appointment with our team of experts at our Honda dealership in Dallas, TX.
Discover Something New at our Honda Dealership in Dallas, TX
At our Honda dealership in Dallas, we have devoted ourselves to helping our Honda owners and serving our Honda customers to a level of service that exceeds usual service standards. We believe the Honda cars we offer are the highest quality and ideal for your life needs. We understand that you rely on our website for accurate information, and it is our pledge to deliver you relevant, correct, and abundant content.
Please do not hesitate to contact us with any questions you may have. Our staff is happy to answer any and all inquiries in a timely fashion. We look forward to doing business with you!
Get Directions To Rusty Wallis Honda